Good One Heritage Oven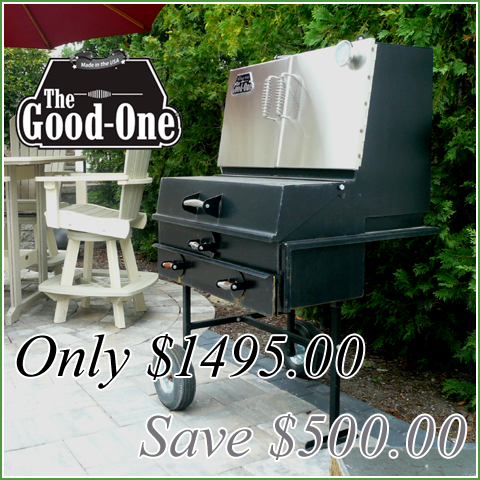 The Good One Heritage Oven makes it easy to cook almost any type of food from BBQ to casseroles, veggies to deserts or whatever recipe you can dream up. Whether you are smoking or grilling, the Heritage Oven makes cooking delicious foods super-easy. The innovative design of this grill remains intact by placing charcoal and wood in a handy firebox with it's own grill grate for direct grilling fish, burgers, or searing some fantastic steaks. The separate smoking chamber is located above and behind the firebox which is ideal for indirect cooking anything from ribs to brisket without the hot-spots commonly found on side-firebox smokers. The Heritage Oven's three adjustable and locking smoker grates and one firebox grate combine for a whopping 1,199sq in of total cooking area.
Sale Price is on our Display Model ONLY.